Window Crimp with Sure Grip from iTOOLco
iTOOLco's Window Crimps™ with Sure Grip install faster than traditional pulling heads. Single use pulling heads, Window Crimps™ with Sure Grip are compact and have internal threads that offer more surface area for crimping.

iTOOLco's new Spool Rack Bearing System
Spin multiple heavy spools simultaneously – and with minimal effort – using iTOOLco's Spool Rack Bearing System™. The extreme duty bearings deliver an effortless payout, reducing wasted man hours by up to 75%.

Introducing the Cordless Cannon 3K from iTOOLco
Speed, Versatility, and performance are all yours with iTOOLco's Cordless Cannon 3K™. This portable 3,000 lb. puller is intuitively designed to handle all of your day-to-day wire pulls. Our newest product delivers dynamic performance in remote locations or areas where power is not yet available.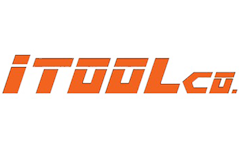 Introducing the Visual Material Center from iTOOLco
Heavy duty construction with lockable door
Includes two heavy duty wire bars and two material shelves
Upper and lower bi-directional forklift pockets
Dimensions 58″L x 29″W x 71″H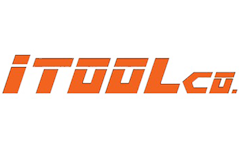 The versatile Tool Crane from iTOOLco
Crane handle for easier positioning
Horizontal reach of 69″ and vertical reach of 33″
360 degree mounting capabilities
Tool hanging mount fits a large variety of tools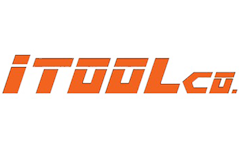 Introducing the Cannon 12K™ from iTOOLco
The toughest puller you'll ever use!
Model C12K
The industry's only 6-speed reversible motor will conquer your heaviest pulls in record time
Capable of pulling up to 48 feet per minute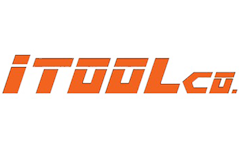 New from iTOOLCo, the Ground Rod Dawg
Drive rods faster and easier than ever!
Model GRD01
Connects directly to your hammer drill
Safely drive 1/2″, 5/8″ and 3/4″ rods into the ground in under a minute

The DCE151TD1 XR® Cordless Cable Stripper Kit from DeWALT
Innovation For The Trades™. The 20V MAX* XR® Brushless Cable Stripper is a dedicated, powered tool to cleanly and consistently strip electrical cable without an exposed knife. Quickly strip copper and aluminum cable from 6 AWG to 750 MCM CU and 900 MCM AL.