Fidelux LED Fixture Quick Ship program
Fidelux Lighting ships their high quality lighting products within 2-5 days of your order because they know your deadline matters. Visit their site for product updates, new luminaires, and other industry news

Shurtape offers vinyl electrical tape for every application.
Shurtape offers 7.0 mil, professional grade, UL Listed colored electrical tape for color-coding and phasing application.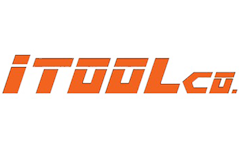 New from iTOOLco, the Flex Wire Cart
Unique and flexible design for any application
Adjustable bars can hold 500′ and 2,500′ spools
Holds up to 10 Pull Pro packs of wire
Stable footprint allows for secure payoff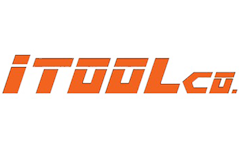 Introducing the Visual Material Center from iTOOLco
Heavy duty construction with lockable door
Includes two heavy duty wire bars and two material shelves
Upper and lower bi-directional forklift pockets
Dimensions 58″L x 29″W x 71″H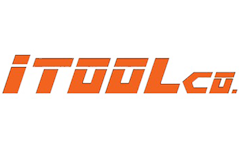 The versatile Tool Crane from iTOOLco
Crane handle for easier positioning
Horizontal reach of 69″ and vertical reach of 33″
360 degree mounting capabilities
Tool hanging mount fits a large variety of tools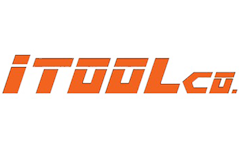 Introducing the Cannon 12K™ from iTOOLco
The toughest puller you'll ever use!
Model C12K
The industry's only 6-speed reversible motor will conquer your heaviest pulls in record time
Capable of pulling up to 48 feet per minute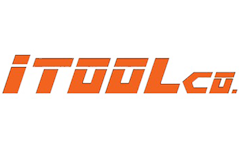 New from iTOOLCo, the Ground Rod Dawg
Drive rods faster and easier than ever!
Model GRD01
Connects directly to your hammer drill
Safely drive 1/2″, 5/8″ and 3/4″ rods into the ground in under a minute

The DCE151TD1 XR® Cordless Cable Stripper Kit from DeWALT
Innovation For The Trades™. The 20V MAX* XR® Brushless Cable Stripper is a dedicated, powered tool to cleanly and consistently strip electrical cable without an exposed knife. Quickly strip copper and aluminum cable from 6 AWG to 750 MCM CU and 900 MCM AL.

The Flir DM284
The FLIR DM284 Imaging Multimeter with IGM is a professional, all-in-one True RMS digital multimeter and thermal imager that can show you exactly where an electrical problem is to speed up troubleshooting. Featuring Infrared Guided Measurement (IGM) technology powered by a built-in 160×120 FLIR thermal imager, the DM284 visually guides you to the precise location of an electrical problem, helping you pinpoint hot spots faster and more efficiently.